Learning and Research center!
Eighty Nine percent of Indian agree they would benefit from having basic financial education and information.
Learning delivers classroom-based training through it's team of accredited experienced trainers.
Training Workshops:
Designed various short-duration (3 to 4 hours) modular training workshops.
Available at various levels of the wealth management spectrum - Basic, Intermediate, Advanced.
We've put together a library of information on important financial topics that we believe you'll find helpful.Simply click on one of the general financial topics below and you'll find a selection of easy-to-understand information sheets about related financial concepts and strategies. This information is updated regularly to reflect the latest facts, figures, legislation, and economic trends.
Course Contents
Risk, Return and Asset Allocation
Personal Finance and Investment Planning
Equity Markets: Structure and Working
Equity Analysis & Investing
Debt and Derivatives Markets
Mutual Funds Products
Mutual Funds in Wealth Management
Insurance
Banking
Other Investment Products
Leverage in Personal Finance
Process and Regulations
Recent News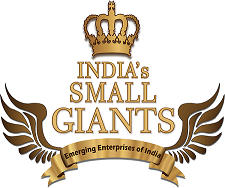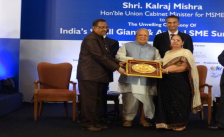 INDIA'S SMALL GIANTS
INITIATIVE WAS UNVEILED
BY HON'BLE UNION CABINET MINISTER FOR MSME,SHRI KALRAJ MISHRA, AT DELHI
more